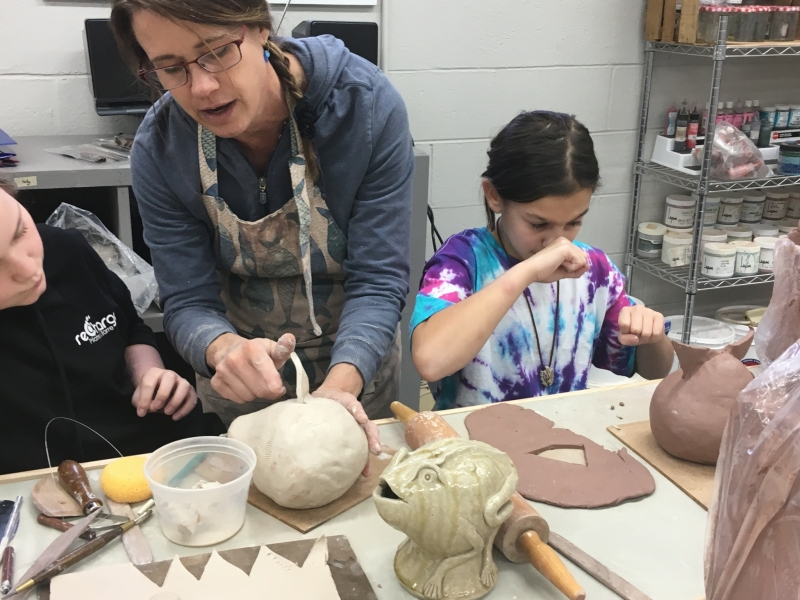 After School - Wheel & Handbuilding
with Lara O'Keefe
$20000
This class is back in the studio and is appropriate for beginning and intermediate students and will focus on the development of fundamental wheel throwing and handbuilding skills.  
New students will work through the entire cycle of making wheel thrown and handbuilt pottery, from shaping wet clay through to glazing.  While experienced students will be guided through more advanced projects of their choosing.
Demonstrations will focus on the skills of wedging, centering clay on the wheel, use of tools to make basic shapes such as cups and bowls as well as creating a variety of handbuilt objects. Students will enjoy individual attention as skill progression is unique to each person. 
The class includes 25lbs. of clay, studio glazes and firing. Additional clay is available in the studio store.
Wear old clothes, and bring an old towel and bring or buy a beginner's set of pottery tools to the first class. 
Mar

12

-

Apr

30th

,

2020

Thu

for

8 weeks

from

4:00 - 5:30 pm
Chatham Clay Studio
9199429493
136 Fayetteville Street - Suite G
Pittsboro, NC 27312 Get directions
Room: Main studio